Did you sometimes stumble upon a really amazing picture of any site, a new racer bike or car or even of an individual, you're pretty much unaware of? And of course, you want to read more in details about it but can't, do anything and most of the times many of us simply just give up because the monogram in that pic is a bit blurry and not visible in the picture. It means you have not ever heard about the Reverse Image Search tool.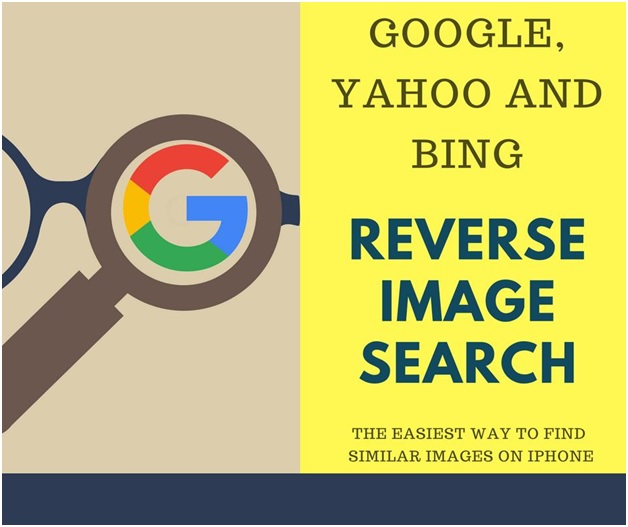 Advanced reverse Image Search is one of the special kind of image search tools where you don't have to use any of your efforts to type the keywords to find pictures. Instead, here you are supposed to put an image on search toolbox and then the search engine will find the images similar to the one you entered. Therefore, you can have a simpler chance of looking at everything you wish to know, just with the help of one picture.
Unlike any other reverse image finder, Google Reverse Image Search is the simplest ever tool that allows you to search the picture of any kind and anything reversely on Google Images and find the other copies most similar to that image/pic you are looking for. It is designed in such a way that I may look very user-friendly and easy to work with. It can easily process any type of web page image. Just right-click on an image and in the menu then click on Reverse Image Search on Google to find your image reversely. Shortly within seconds, a new tab will show up automatically and your search related Image pages will be opened for you.
Another reason why you should use this tool is, it can do so many tasks in different circumstances you can't think of, like it can help you to check fake accounts on internet, or can find plagiarism in case if you are an expert photographer, or you can use it to find the identification of people, spots or any item. So, I think it is one of the very few best tools available on the internet that can solve a bundle of your worries in no time.
Pros
The beauty of this tool is it always allows you to search only relative picture from its largest database of Google Images which are billions in number. Moreover, this google reverse tool is quite helpful if you simply take it as an add-on because without any doubt it saves the significant amount of time. Now all you need to do is just right click, paste that URL you want to look for, or simply drag and drop to search then this Reverse image tool will start working with just a single touch. And let me tell you it's free.
Cons
Like every other software it do has some shortcoming too like the "visually similar," pictures doesn't look that similar. However, if you're in trouble of dealing with a large amount of image audit list then it might not seems to be reliable in terms of analysis in depth or sometimes you may get the unexpected results. It is simply just because the internet has almost gotten too big to search anything for you.
Bottom Line:
In the Last, though on a serious note I would say this Google's reverse image tool by SEO Magnifier look awesome and great for just above anything, except that cons mentioned above. Because most of times tools like this always comes in handy in some situations where you want to check any specific social media profile is genuine or not. Or whenever you want to verify or expose any particular news and scams etc. so it won't be wrong to say you can discover almost everything or anyone in this world.