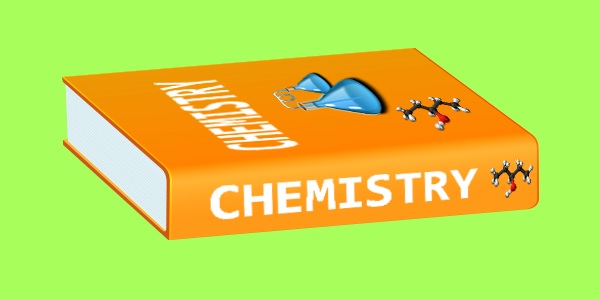 The steps students follow while preparing for IIT JEE is joining one of the best IIT JEE coaching centers, then referring to the books by recommended authors and publication houses and then doing self-study. Yes, these steps are definitely important and basic to IIT JEE preparation. Subject wise preparation for IIT JEE is equally important. In this section, we will learn about the steps that one needs to follow to prepare for the subject Chemistry out of the three. Your stepping stone to a pull-proof preparation of IIT JEE is learning the syllabus by heart so that you know on the tip of your tongue what should be given more importance and what not.
So let's learn the tips or steps in preparing Chemistry for IIT JEE
Step 1: Syllabus
General Chemistry
Gaseous and Liquid States
Atomic Structure and Chemical Bonding
Energetics
Chemical Equilibrium
Electrochemistry
Chemical Kinetics
Solid State
Solutions
Surface Chemistry
Nuclear Chemistry
Each of the topics has several sub topics which need to be studied thoroughly during JEE preparation. Based on the previous years' question patterns, it looks like the following sub topics and sub-topics are going to gain more weight in JEE 2019.
P Block elements
D and F block elements
Coordination Compounds
S block elements
Atomic Structure
Biomolecules and Polymers
Alkanes, Alkenes and Alkynes
Electrochemistry
Apart from the all the topics that you study, you also need to give more attention to the topics that are deemed more important than the rest of the topics. Don't forget that every topic should be understood meticulously for you to score better in the entrance. Next step is finding the best IIT JEE books.
Step 2 (Recommended Books): Find the books that are recommended for the preparation of Chemistry for IIT JEE. You will easily find a list of many after checking online or with your school teachers. You can also ask your seniors about it. The books for reference that are advised by seniors and IITians are the following.
Physical Chemistry for Competition for IIT-JEE (O.P Tandon)
Physical Chemistry for JEE (Wiley)
Inorganic Chemistry by O.P Tandon
Organic Chemistry by Peter Skyes
C Mukherjee's Modern Approach to Chemical Calculations
Now, you can't jump to start reading these books only because they have been recommended as some of the best IIT JEE books. You need to know the subject well before you do this. For grasping a good foundation of the topics, complete your NCERT books of 11th and 12th standards.
Step 3 (Coaching): With the competition soaring among the students and the number of candidates increasing every year, there is an increase in the number of IIT JEE coaching institutes too. Choose the one that has been reviewed one of the best. Many students have cleared without coaching too. However, it is an added advantage. Usually, you get coaching programs for IIT-JEE as a whole. Nowadays, you also have an option for choosing a program that teaches only one subject that you are weak in and need more preparation than the rest.
One is benefitted by joining a coaching in many ways. First of all, you come in contact with the experts of the subject, ex-IITians and even professors of reputed colleges. Secondly, you clear all your doubts from the experienced faculty. Thirdly, you know everything that's happening in the world of IIT-JEE. You will be updated. Aren't you benefitted then?
Step 3 (Time Table): Discipline leads to success and without that; no one has ever achieved hallmarks. In your life, it is timetable. IIT-JEE preparation is the second name for discipline and timetable.
You have everything that you need to make your dart hit the bull's eye. You have the books, you have the syllabus, you have the coaching and you have your faculty. Just sit and prepare your timetable. You need to start preparing for 2 hours every day for Chemistry excluding your time at the coaching and study for the other subjects.
You need to wake up early, start your day ahead of all your competitors so that you are able to check more than the rest. End your day early because the literal significance of "Early to bed and early to rise makes a man healthy wealthy and wise" is important in this JEE preparation of yours.
You need to devote more time to solving the problems of Chemistry and also doing the chemical equations.
Step 4 (Self-Study): While you are getting all the support for your Chemistry preparation, you need to devote more time for Chemistry than the two other subjects. Maintain a notebook for the chemical formula and reaction and maintain one for the periodic table.
As you see there are 11 chapters for Chemistry, you need to study at home accordingly. Make sure you clear all your doubts while you are at the coaching or at school. If there is any mismatch, check with both the faculty. You can refer to any of the books for a transparency.
Start your preparation from day 1 by investing at least two hours initially for Chemistry. By the third month of the preparation, increase the duration to 3 hours and then by the sixth month, make it 4 hours. As you get better three months before the entrance, you can reduce the timing and make it two hours. That is the time when you will be revising more than studying anything new.
Solve at least three to four previous years' question papers to know your hold on the subject. You will also learn time management skills.
Don't forget to solve everything that's on your NCERT books.
For the body and mind to give you all the strength to make your JEE preparation worthwhile, you need good food and physical activity. Eat simple food but exercise daily; it can be jogging to simple walking but do move.
All the best for your preparation! By the end of the preparation, you will be one of the experts in Chemistry for sure.